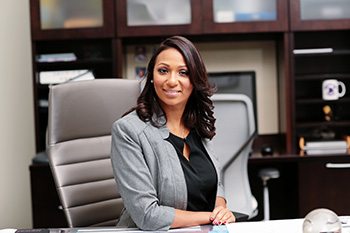 Greetings,
It is with great pride that I write this letter to you as the incoming Principal of Essex County Newark Tech High School. I am both elated and honored to be appointed to my very own school, a school where I graduated from and have served as the Vice Principal for the past four years. My name is Carmen Morales and I am excited to continue to be part of the Terrier family and community.
My educational philosophy was formed on the belief that education is instrumental in the overall growth and development of our children. I believe that all children are capable of learning if they have the proper motivation, direction, and support. As a school leader, it is my responsibility to transmit a clear vision with a well-defined set of goals to staff, students, parents, and the community to ensure that every student receives the best educational experience possible. I come to you with 16 years of experience as an educator; however, five of those years I have served as a Vice Principal. Additionally, I have served as the Summer School Principal for the past two years.
Along with my leadership team, staff, parents, and the community, I will work hard to continue the current vision of Newark Tech, ensuring that every student strives to achieve excellence. Together we will focus on data to drive instruction, provide exciting and challenging opportunities, and increase the rigor of instruction to meet the NJ Student Learning Standards and Career and Technical Education Standards.
Thank you all for welcoming me back to Essex County Newark Tech as your Principal. I look forward to a great year ahead of us! Please do not hesitate to reach out to me if you have any questions, concerns, and ideas that you would like to discuss.
Yours in Education,
Carmen T. Morales
Principal
Essex County Newark Tech