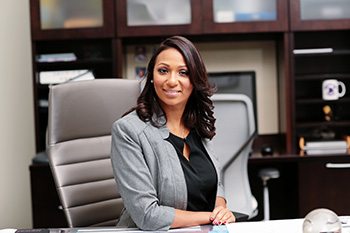 To My Newark Tech Family,
It is with great pleasure that I welcome you to the 2020-2021 school year. Last school year was a most challenging one at every level; academically, athletically and as a school community. The COVID-19 pandemic caused a great disruption in our schools. As challenging as the last school year was for our schools, the 2020- 2021 school year has the potential to be great. To do this, your continued help, leadership, and support will be needed at our great high school!
My primary role as principal is to ensure that instruction and learning are taking place in each classroom and to ensure a safe and orderly environment throughout the school building. We are committed to working with you to ensure that you can learn and grow in a safe and supportive environment. In addition, we urge parents/guardians to register for a PowerSchool account by emailing your child's School Counselor for your account information. We do not want you to miss out on any important information including safety updates sent to parents.
Please take the time to explore and navigate our website to better acquaint yourselves with the many academic, athletic, and campus life opportunities available to all of our students. I hope that the website will be a practical resource for you and provide the information you need to take advantage of the many available opportunities to enhance the educational experience here at Essex County Newark Tech HS, as well as give us the opportunity to better serve our students and their families.
If you have any questions, please do not hesitate to give us a call. We look forward to working with each of you and to 2020-2021 being our best year yet at Essex County Newark Tech!
Let's Go Terriers!!
Yours in Education,
Carmen T. Morales
Principal
Essex County Newark Tech