The Essex County Schools of Technology offers a High Intensity ESL Program (two periods of language instruction per day) to all English Language Learners, as identified in their performance on the WIDA ACCESS Placement Test. The WIDA ACCESS Placement Test (WAPT) is administered to determine linguistic proficiency levels and used for placement.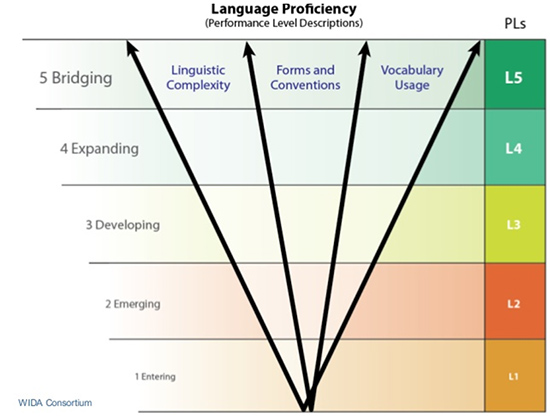 ACCESS for ELLs
English Language Learners (ELLs) in the ESL program must meet the local and state graduation requirements. Additionally, ELLs will have to take the ACCESS for ELLs Assessment annually while in the ESL Program. Performance on the ACCESS for ELLs assessment will be used to determine linguistic strengths/needs as well as readiness for EXIT.
A student can be eligible for exit if they score a 4.5 at any tier, but multiple measures must be taken into account before exiting. Multiple measures considered for exit include: ACCESS for ELLs proficiency level, previous academic performance, proficiency in other standardized assessments, teacher/counselor recommendations, reading levels, and writing samples.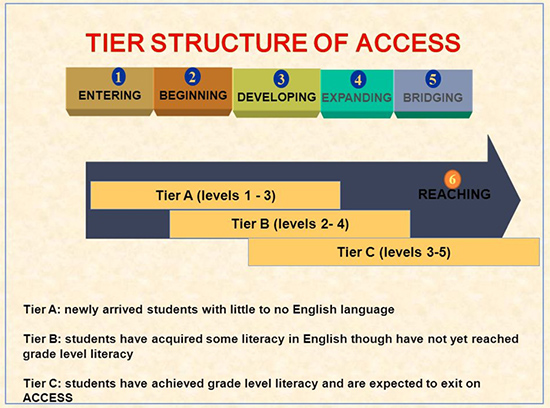 RESOURCES:
ELL/LEP Parent Civil Rights Fact Sheet
Ensuring English Language Learner Students Can Participate Meaningfully and Equally in Educational Programs
Information for Limited English Proficient Parents and for Schools and School Districts that Communicate with Them
ACCESS for ELLs Parent Guide:
What is ACCESS for ELLs 2.0?
New Jersey Department of Education Offices of Special Education and Title I English Language Learners (ELLs) and Special Education Question and Answer Document *In English
https://www.state.nj.us/education/bilingual/news/FAQse.htm
Departamento de Educación de Nueva Jersey Oficinas de Educación Especial y Título I Aprendices del Idioma Inglés (ELLs) y Documento de Preguntas y Respuestas en Educación Especial
https://www.state.nj.us/education/bilingual/news/FAQseSP.htm
Empowering ELLs – Forms of Scaffolding http://www.empoweringells.com/wp-content/uploads/2017/04/A34-Scaffolding-WIDA-Essential-Actions.pdf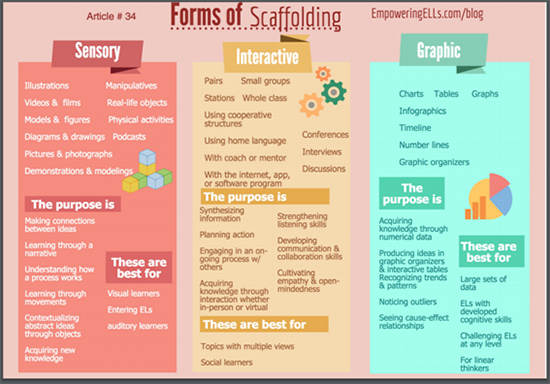 New Jersey State Seal of Biliteracy
The New Jersey Department of Education State Seal of Biliteracy identifies graduating high school students who are able to demonstrate proficiency in English in addition to one or more world languages. The State Seal of Biliteracy certifies that a high school graduate has:
Demonstrated proficiency in English by meeting English language arts graduation requirements or attained the appropriate cut score on the ACCESS for ELLs assessment (for English Language Learners); and
Demonstrated a linguistic proficiency level of at least Intermediate Mid according to the American Council on the Teaching of Foreign Languages Proficiency Guidelines, or demonstrated a level deemed equivalent to Intermediate Mid for languages such as American Sign Language or Native American languages. https://nj.gov/education/aps/cccs/wl/biliteracy/