ECST Career Technical Education Program
The Essex County Schools of Technology offer a complete range of Career and Technical Educational (CTE) programs to assist students in exploring various career options, personal interests and aptitudes, and ultimately deciding on an educational and career pathway that can lead to success in high school, college and/or chosen career/profession.
The CTE curriculum offers vast opportunities for students to learn a trade and practice crucial skills through structured learning experiences, apprenticeships, and work study opportunities. As part of the educational program, students are also afforded the opportunity to participate in dual credit programs and qualify for industry recognized certifications through specialized assessments.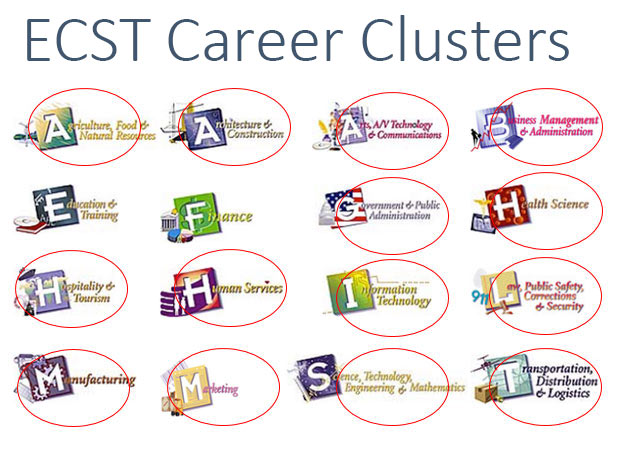 Career Technical Education (CTE) Prepares Learners For Their Future
Industry Accredited Assessments
NOCTI
http://www.nocti.org/

Music Production* Welding * Graphic Arts * Print Management * Television Production * Web Design* Multimedia * Retail Careers * Pre-Engineering * Plumbing * Heating, Ventilation, Air Conditioning * Mechanical Drafting & Design * Electrical * Allied Health: Dental Assistant * Law and Public Safety * Computer Science * Computer Networking Fundamentals * Carpentry * Cabinetmaking * Building Construction * Automotive Technology * Architectural Drafting * Advertising Design * Accounting
PROSTART
Culinary Arts
NJ STATE COSMETOLOGIST LICENSE
Cosmetology
NJ NURSING AIDE CERTIFICATION
Allied Health: CNA
CASE
AgScience
A*S*K BUSINESS CONCEPTS
Business