Newark Tech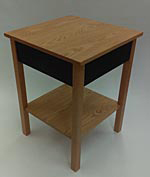 Table created by Curtis Lynch,Class of 2019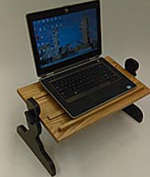 Laptop stand created by Gabriela Serrano, Class of 2019.
**********
Dedication of the Bill Hicks Baseball Field See attached article.
**********
Todd Romano of NT voted the top coach in the Super Essex Conference. See attached article.
**********
On February 18, 2016 Essex County Newark Tech Campus under the direction of Principal Oge Denis, Jr., had the pleasure of welcoming New Jersey's current sitting 10th district representative, Congressman Donald Payne Jr. The 10th district consists of portions of Essex, Hudson, and Union counties, and includes the city of Newark.
**********
Senior class student Kahim Newsome was accepted to Chayney University with a FULL RIDE academic scholarship!
**********
The Newark Tech Robotics Team took 1st place in the Northern Nightmare Weekend Meet at Dwight-Englewood High School. The Robotics students built a Rubik's cube robot to solve the color Rubik cube. Other competing schools included Livingston, Hackensack and Ridgewood High Schools.
**********
Newark Tech juniors, Evelin Figueroa and Anisa Rodriquez, won 4 of 5 competition's at the 2015 Electric City Invitational Debate Tournament in July in Scranton, PA. They then went on to win their quarterfinals and semifinals rounds and finished as finalist, second overall out of 27 teams in their division. The Electric City Invitational is a TOC qualifying event and is one of the biggest debate tournaments on the east coast, drawing teams not only from NJ, NY, and PA, but also New England, the Virginia/DC area, and as far away as CA.
**********
Twenty-seven students at Newark Tech earned 3 college credits in Accounting I through the successful completion of the Middle College coursework in cooperation with Fairleigh Dickinson University.
**********
A Cisco licensing program is being added to the NT curriculum for the 2015-16 school year.