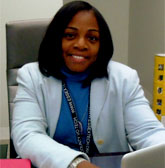 Welcome to another tremendously exciting and successful school year at Essex County West Caldwell Tech! As principal, I look forward to service such an innovative school community. Together with Vice Principal Mr. Joseph DiVincenzo, teachers, and staff we will continue to provide the best educational experience for our students.
Essex County West Caldwell Tech has a rich history of academic and cultural excellence. In 2012, West Caldwell Tech received the National Blue Ribbon School Distinction award. This recognition is a direct result of the hard work of our outstanding students, expert and dedicated staff of caring professionals, active and involved parents and a supportive community. This award acknowledges the continued focus of meeting the needs of our diverse student population and providing them with rigorous, standards based instruction while recognizing students' individual needs.
The administration, teachers, staff, students and parents of Essex County West Caldwell Tech will continue to work as a team to maintain a "culture of learning" where every student feels safe, supported and valued in an environment of respect. We will continue to raise our goals and expectations for both the academic and career and technical programs. Some of our goals include the implementation of more efficient instructional strategies to increase student achievement. This year we will introduce new career and technical education programs, as well as new sports programs.
I am excited about the future of West Caldwell Tech, and I look forward to the challenges of tomorrow. As an Eagle Family, together we will continue to find new ways to reach academic greatness along with finding ways to instill and inspire Eagle Pride and traditions.
Have a great year!!!!
Ayisha Ingram-Robinson
Principal
---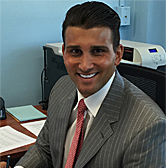 Dear Parents, Guardians and the West Caldwell Tech Community,
I'd like to welcome everyone to the 2019-2020 school year! As your Assistant Principal at the West Caldwell Campus I am very fortunate to work with many dedicated faculty, staff, students and parents. West Caldwell's VoTech's curriculum is consistently reviewed to ensure that we are following the most up to date practices, meeting all regulations, and addressing the future needs of our students. Our staff consistently follows current trends and in collaboration with administration, creates a plan of action to incorporate those trends that are most appropriate into the classrooms.
The students at the West Caldwell campus are offered many opportunities to explore their interests and investigate new ideas. We offer many clubs, activities, and athletic programs to meet our students diverse needs. Many of our students are involved in a variety of extra curricular activities that allow them the opportunity to grow at their own pace in a safe and nurturing environment. Our list of clubs, activities and other extra curricular offerings are broadened each year in hopes to have something that interests every student.
I am honored to work alongside and learn from my wonderful Principal, Ayisha-Ingram Robinson. Together, I know, with our dedicated faculty, we are committed to providing a quality education for all students. We are confident they will graduate with the necessary skills to pursue a college degree or to enter a skilled trade and career. I look forward in developing stronger relationships with our students, family and staff of the West Caldwell Vo-Tech Campus.
It's going to be a great year!
Joseph G. DiVincenzo