Dear Bloomfield Tech Family,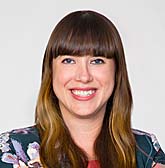 It is with great pride and excitement that I write this letter of introduction to you as the Vice Principal of Essex County Bloomfield Tech. I am honored to be in this position, and am looking forward to assisting Mr. Love in making this a great school year. I truly believe that this is "A Great Place to Learn". Bloomfield Tech, is a special place for our students to excel in academics while exploring many career paths in our exciting Career and Technical Programs. Before taking this role as Vice Principal, I had the pleasure of creating and teaching our district's first video production program. As a teacher, I have witnessed the extraordinary ability of our students, and I look forward to working with our student body to have the most rewarding education experience possible.
I am very fortunate to have the support of an amazing team here at Bloomfield Tech and an embracing, supportive community. Together the Bloomfield Tech team and the community build a foundation to enable each student to succeed. My mission is to empower our students to become productive citizens and lifelong learners. I cannot stress the importance of the high school years, where students need to embrace high academic standards, but build their discipline and work ethic that is needed for life after graduation. Teachers, support staff, administration, parents and students need to work together to make high school successful for every student that enters our doors. My door is always open and I look forward to meeting all of you as the school year progresses.
Sincerely,
Emily Bonilla
Vice Principal